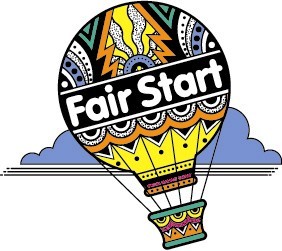 Fair Start is a developmental screening program for children 18 months to school age. The program looks at healthy child development in the areas of:
Speech and Language Development
Early Literacy Skills
Fine and Gross Motor Skills
Nutrition
Social and Self-Help Behaviours
Fair Start links parents and caregivers with the many children's services that are available free in our communities. It is made up of community organizations working together to improve the lives of children in our communities. For a list of partners please visit the Fair Start website.
Fair Start screening is available in a variety of locations:
Best Start Hubs and Satellites
Public Libraries
Health Centres
School and Child Care Programs
Current research shows that 1 in 3 children are vulnerable in at least one domain of school readiness (Early Development Instrument, 2012). With early identification, a child can receive the help they need to develop to their fullest potential. Screenings are free and for every child. To make an appointment or for more information, please call Fair Start at (807) 625-8817.
For Fair Start screening dates and times in the community, please visit our website www.fairstart.ca.
For Further Information
Call the Fair Start Program: (807) 625-8817
or toll-free: 1-888-294-6630
Visit our website: http://www.fairstart.ca