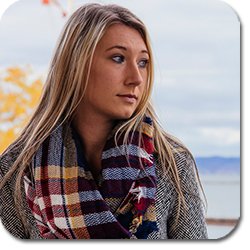 I quit smoking because of my health. I have had Crohn's disease for about 12 years or so and was also just diagnosed with ulcerative colitis. My gastroenterologist advised me that my Crohn's had spread to my stomach and I have early signs of pre-cancer. I also had two large ulcers in my stomach and he told me if I didn't quit smoking I would have to have part of my stomach removed. I knew I would not be able to quit cold turkey, but I know I needed to quit so I asked my doctor for a Champix prescription.
I set my quit date and actually ended up quitting the day before as I no longer felt the urge to smoke. I also wanted to quit because I am getting married next summer. I would like to have children and did not want to be smoking when I am trying to conceive.
I've been smoke-free since May 22, 2016 which I am very happy about!!!