Travel immunization services at the TBDHU will be suspended for at least the next two months, to allow us to focus on our pandemic-specific responsibilities. Please consult our website after June 1, 2020 for further information.
Travelling outside of Canada? You may need specific vaccinations and/or medications before visiting certain countries or regions, to reduce your risk of getting sick or acquiring a serious disease.
The Thunder Bay District Health Unit's Travel Clinic provides travel health counselling and immunizations based on your travel destination(s). We recommended a consultation 2 months in advance to ensure complete immunization.
Please note that NO TRAVEL ADVICE can be given over the phone or as a walk-in client. To receive travel advice, please call the number below and make an appointment.
Appointments
Visits to the travel clinic are by appointment only. Please call (807) 625-5900 or toll-free 1-888-294-6630
Appointments can be made from:
 September through May - Thursdays, 9:00am to 11:20am
June through August - Every second Thursday, 9:00am to 11:20am
Click here to see the full calendar
(Please note that there are other travel clinics available in Thunder Bay. The TBDHU does not maintain a list of current clinics, but you can find out more by doing an Internet search for "travel clinics Thunder Bay" or by calling us.)
Fees
There are fees for vaccinations/medications as well as a $30 doctor/nurse practitioner consultation fee. View the current Vaccine Price List.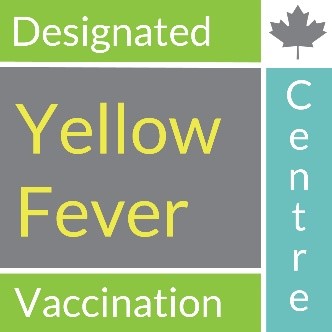 For Further Information
Government of Canada: Travel Safety Information
Call the Travel Clinic at  (807) 625-5900
or toll-free 1-888-294-6630