TBDHU strongly recommends All residents avoid non-essential travel outside of Northwestern Ontario.
if residents must travel, it is strongly recommended to stay home for 14 days after returning, especially when returning from high risk areas.
See the Other Travel Information section below for details on travel outside of Canada.
Travel Guidance
TBDHU strongly recommends avoiding all non-essential travel outside of Northwestern Ontario.
Due to the rapidly changing and rising case numbers in many jurisdictions, at this time, travel outside of Northwestern Ontario is not advisable and should be for essential reasons only. Similarly, hosting visitors from other areas is not advisable and should be limited to essential reasons. 
It is recommended to cancel or postpone any current plans for non-essential travel and consider other options, including connecting or participating virtually.   
If residents must travel for urgent or essential reasons (*see below), it is strongly recommended to:
Stay home for 14 days after returning, especially if traveling from a high risk area.  
Carefully monitor yourself for symptoms for these 14 days. If any symptoms develop:

Immediately self-isolate.
Follow the instructions on the Testing Information page to access testing.  
Your household members, including those who did not travel, should also self-isolate, even if they don't have symptoms. If they have or develop symptoms, they should also get tested as per usual recommendations.  

Do not interact with others outside your household. This includes not having visitors in your home. 
Consult with your employer and your child's school/child care centre, (if applicable), about guidelines or policies about returning after travel.
For individuals who are essential workers, including those who travel as part of their work: 
Work with your employer and follow their policies on returning to work after traveling, as well as policies they have for staying safe when traveling for work. 
When not at work, please follow the stay at home directions above. 
*Urgent or essential reasons for travel include: accessing needed medical services outside the region, urgent family issues, essential workers such as HCP, first responders, infrastructure worker, etc. who may come from elsewhere, etc. and those who need to travel as part of their work. 
High Risk Areas
Note that risk associated with each area can change quickly.
For anyone who is traveling:
Download the COVID Alert App as an extra layer of protection while you are away.
Do a self-assessment and do not travel if you have any symptoms, even if mild.
Avoid close contact with anyone outside of your household while away. 
It is strongly recommended that you not attend social gatherings while away. 
Take all of the necessary precautions to avoid exposure during travel (i.e. wear a mask, maintain physical distance, wash/sanitize hands frequently, etc.).
Have a plan in case you develop COVID-19 symptoms while away and need to self-isolate and seek testing immediately.
The activities you do while travelling can impact your risk of getting COVID-19. If possible, avoid:

public transportation (like airplanes, buses, and subways).
crowded areas where physical distancing is challenging.
noisy events or places where people are speaking loudly, as this causes people to spit when talking.
communities with high rates of COVID-19.
 
COVID Alert App
Download the COVID Alert App to be informed if you were exposed to COVID-19 during travel or regular day-to-day activities. The more people who use it, the more effective it will be in helping to protect each other and our communities.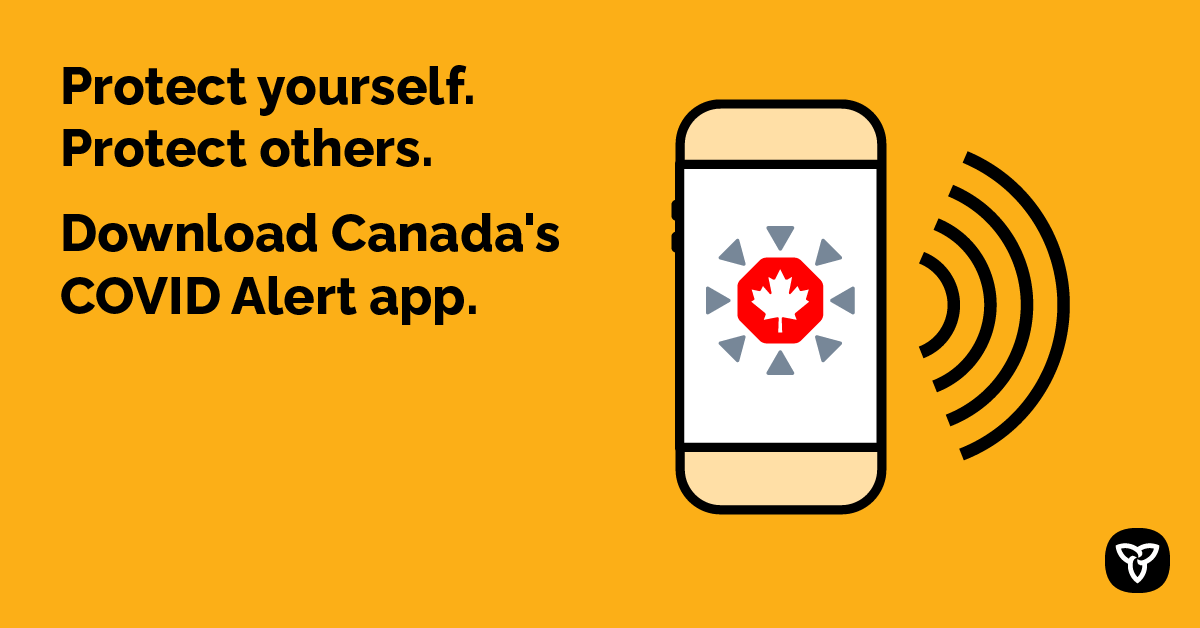 Who Should Not Travel
Anyone included in the following list must self-isolate and therefore should not travel. They should contact the TBDHU or the local health unit where they are located and follow the instructions given, including accessing testing:
Individuals with symptoms.
Individuals with COVID-19.
Individuals exposed to someone with COVID-19.
Individuals awaiting test results due to symptoms. 
TBDHU continues to monitor the situation across the province and beyond. Recommendations will be updated as needed to reflect the changing situation.
Other Travel Information