Travel Guidance
Please be mindful that COVID-19 is still with us and that different areas of the province and the country can have different levels of the virus. At this time, the safest option is still to stay in the area of your home community or in the region.
To stay safe wherever you are, continue to follow recommended public health measures and become fully vaccinated against COVID-19 as soon as you are able.
For provincial direction regarding travel, please see Ontario's Travelling and Returning.
For national direction regarding travel, including international travel, please see Government of Canada's COVID-19: Travel, Testing, Quarantine and Borders.
Tips for Staying Safe While Travelling
If you choose to travel, here are steps to keep yourself and others safe:
Become fully vaccinated against COVID-19 before you leave.
Inform yourself on the COVID-19 situation of where you are travelling to and follow any guidance from the local public health agency in that area.
Practice the usual personal protective measures such as physical distancing, wearing a mask when that isn't possible, and frequent hand washing or use of hand sanitizer.
Choose outside activities rather than inside where possible when interacting with others. 
Don't travel if you, or someone you are traveling with, have any symptoms or feel sick. Isolate at home and get tested for COVID-19.
In general, wherever you are, monitor yourself for symptoms. If you have symptoms or you feel sick, isolate and follow the guidance of the local public health agency. Most would recommend testing and can provide information on where to get tested.
Remember the 3 Cs
The activities you do while travelling can impact your risk of getting COVID-19. Always be mindful of the "3 Cs":  
Confined and enclosed spaces with poor ventilation.
Crowded areas with many people nearby.
Close contact settings with close interactions with others. 
Returning Home
Continue to monitor yourself for symptoms. If you get symptoms, even if mild, isolate immediately at home and get tested.
All returning international travellers must follow direction provided by the Government of Canada.
For individuals who have travelled by plane, cruise ships, buses or trains, visit the Government of Canada website for locations where you may have been exposed to COVID-19. Check periodically in the two weeks after your flight to determine if there were any potential exposures on your flight. Individuals who were on the flights and seated in the rows noted should monitor themselves carefully for symptoms. If symptoms develop, self-isolate immediately and arrange testing.
Who Should Not Travel
Anyone included in the following list must be self-isolating and therefore should not travel. They should contact the TBDHU or the local public health agency where they are located and follow the instructions given, including accessing testing:
Individuals with symptoms.
Individuals with COVID-19.
Individuals exposed to someone with COVID-19 unless they are fully vaccinated.
Individuals awaiting test results due to symptoms. 
COVID Alert App
Download the COVID Alert App to be informed if you were exposed to COVID-19 during travel or regular day-to-day activities. The more people who use it, the more effective it will be in helping to protect each other and our communities.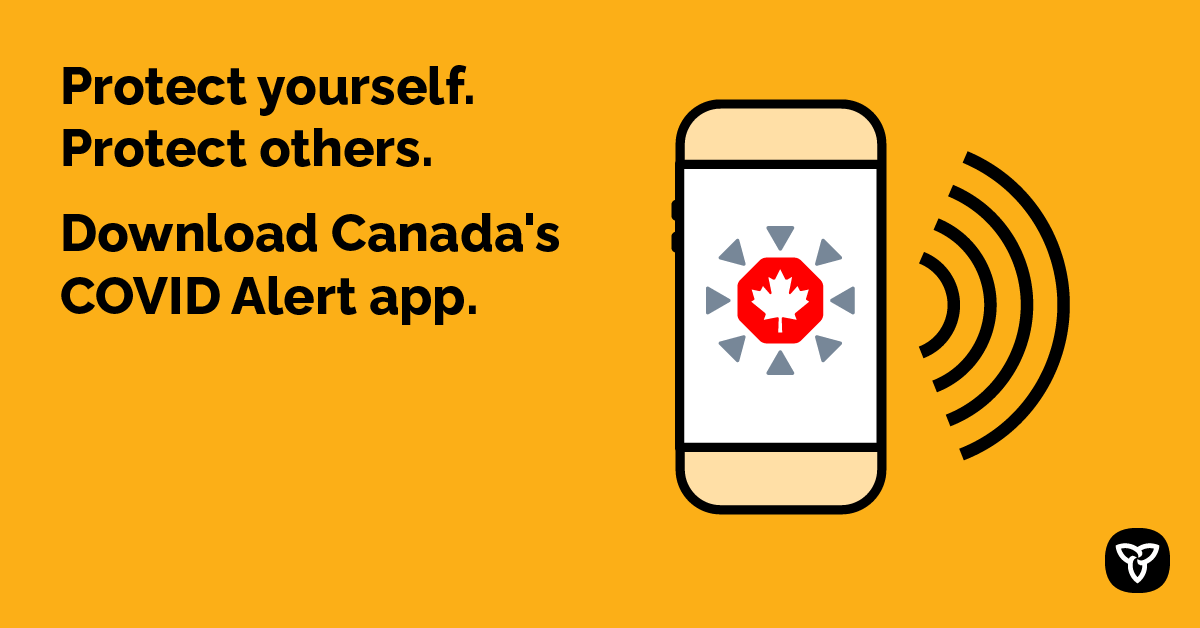 Other Travel Information