Message from the Medical Officer of Health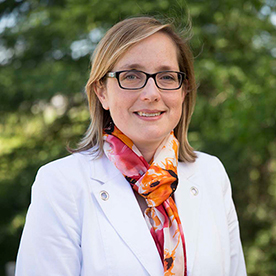 Many think of "health care" as hospitals, X-rays, and family doctors. It is that, of course, but providing for the health of all our residents extends beyond that to health protection, prevention, and promotion. Public health is an important part of the health care system. Even a short glance at our list of Health Topics will give you a good idea of how many ways we support healthy living.
The Thunder Bay District Health Unit – as part of Public Health Ontario – helps provide public health care through a number of different programs and initiatives including health inspections, promoting healthy lifestyles for our children, and providing health care services such as sexual health clinics and immunization. Our role as a trusted partner in the health care system is to provide health programming, support our partners in health, and provide the public with reliable, evidence-based information.
This website is part of that commitment. It is designed to help you get answers to common public health questions, either through our own expertise or from other highly trusted sources.
If you cannot find information that you are looking for, please feel free to contact us.
Dr. Janet DeMille, Medical Officer of Health
Message from the Chief Executive Officer
On behalf of  the Thunder Bay District Health Unit, I would like to welcome you to this website. It was created with the goal of providing you information to assist us in our mandate of preventing illness, promoting  health, and creating healthy outcomes for the people living in this district.
Public health is an investment in our communities and in you. Our staff is passionate about their work and proud to fulfill their obligations of providing people living in our district with high quality public health programming.
This site is an example of our commitment to the people we serve. We've taken care to include your feedback into its development and tailor the information to fit your needs.
I hope TBDHU.com will be your go-to site for accurate and relevant public health information. And, if there is anything we can do to make this site easier to use, please let us know. 
Promoting you health for life!
Doug Heath, Chief Executive Officer