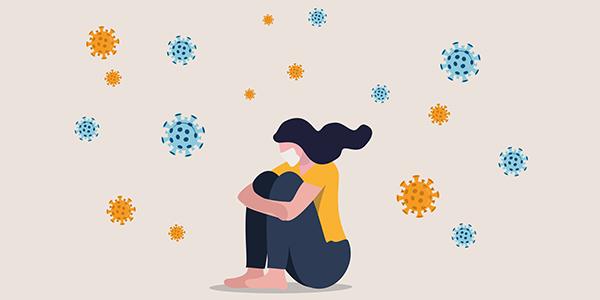 At my desk, I sit around the corner from my colleagues who book appointments for COVID-19 testing. There is someone booking every day, 7 days per week, and they are on the phone so often that I think I've memorized their list of questions and their extension numbers. I will also say, there have been times when I hear a few folks in a row declining testing. This paints a different picture than what we saw at the beginning of the COVID-19 pandemic. One of the messages we've heard most regularly from the people in our communities was the need for more testing. This included expanded criteria, more testing centres, and increased accessibility… and we agreed! Testing is a crucial part of managing the pandemic, both in terms of surveillance (knowing how we as a community are faring on a broad scale) and in terms of finding, tracing, and caring for those who have the virus in order to manage and minimize the spread. Today it is easier to be tested for COVID-19 than ever before, but lately what I've heard is people avoiding getting tested altogether.
In theory, we're getting closer to what was being asked for a number of weeks ago. At this point, only one symptom is needed to be tested and there are often same-day appointments. If accessibility is a concern, the Community Paramedicine Program can also test you in your own home. So, I curiously strolled my way over to my colleagues (and stayed 6 feet away of course) and asked why people have been saying no to testing. In just a few words, I could see the community is still concerned about being stigmatized for having COVID-19 and so many think it might just be better not to get tested at all.
If you read our last blog post, you probably know that we've been concerned about stigma related to COVID-19 in the Thunder Bay District. We discussed how stigmatization affects people who have been diagnosed with COVID-19 and how this idea of stigma can affect our community's COVID-19 response in general. We mentioned that people may avoid testing to hide the fact that they may be sick and now, well, we're starting to see it.
We had a lot of feedback from that post. People felt connected to the story and some even shared how stigma has impacted their recovery. We could empathize with these folks as we encounter many infectious diseases that have been, and still are, highly stigmatized. We wanted to find ways to educate the community on COVID-19 and help to reduce some of this impact. Now, I cannot say for sure what the impact of stigma has been for positive cases as of late, but what I can attest to is the fear of stigma by the community.
A very common response I hear from around the corner is: "No, the paramedics don't come to your house in an ambulance." The downside though, is yes, the paramedics ride in a Superior North crossover vehicle, don their PPE, and enter your home. It may not be the most confidential…. And from the information I have gathered, people are afraid that they will be ostracized by others in their apartment building or by their neighbours for 'bringing' COVID-19. These people express feeling watched by others around them, and monitored for all their actions post-testing. I'm coming to understand that there are many assumptions made of people who get tested, when in reality, there are a multitude of reasons why: 1. The paramedics may be at someone's residence; and 2. Why someone might be receiving testing; none of which means this person was any riskier than others in our community.
I would like to end this short blog with this piece of advice. If you see your neighbour or someone you know getting tested – know that they are doing exactly what they should be. I encourage you to support them through this time, provide reassurance, and speak against stigma in the community or online. Testing does not equate carelessness and it does not mean that they have or are spreading COVID-19.
Encourage everyone you know with ANY symptoms of COVID-19 to call TBDHU and get assessed for testing. With more people opting out of testing, we may not be able to contain the virus and the risk of spread will continue to increase. It is quick and it is necessary to keep the community safe by helping us to learn more about where the virus is in our community.
If you have experienced stigma or are feeling that you may benefit from extra support, please visit our Mental Health page or call 211 to learn about available resources.