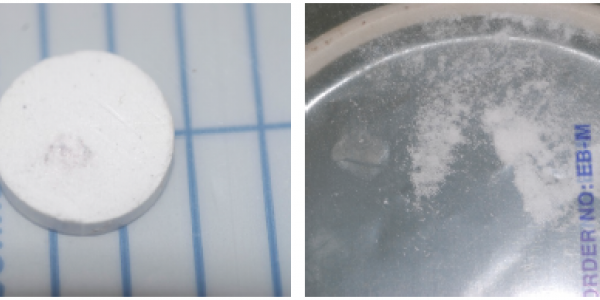 COPIED FROM NISHNAWBE-ASKI POLICE OFFICER SAFETY BULLETIN
November 9, 2018 - The Nishnawbe Aski Police Service (NAPS) are issuing a public safety warning regarding the distribution of Illegal Street drugs, specifically, Percocet Pills (Oxycodone).
A quantity of drugs held out to be Percocet Pills were recently seized by Nishnawbe Aski Police in a remote Northern First Nation Community. The exterior of the pills were white in colour, but when broken down some displayed purple and green interiors. Once analyzed from Health Canada these pills were found to contain Fentanyl and Caffeine.
Note: No discolouration should be observed in Percocet Pills as the pills should be consistent white in colour throughout.
Fentanyl is a synthetic opiate prescription drug used primarily for the treatment of cancer patients in severe pain. It is estimated to be 50 to 100 times more powerful than Morphine.
In any situation where any Fentanyl-related substance might be present, individuals should carefully follow safety protocols to avoid accidental exposure and are to contact the Nishnawbe Aski Police – Intelligence Unit immediately. Safe handling procedures must be followed at times.
If anyone has any questions or concerns please contact the Nishnawbe Aski Police Service, General Headquarters @ (807) 623-2161.
Health Topics
Alcohol & Other Drugs
Social Determinants of Health