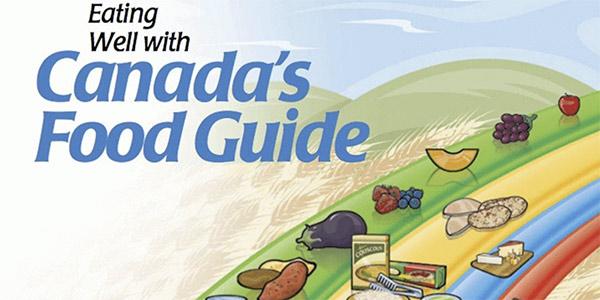 The Thunder Bay District Health Unit along with Honourable Minister Patty Hajdu are pleased to support the recent release of the revised Canada's Food Guide (CFG) through a media launch hosted by the Superior Collegiate Vocational Institute on Friday, February 8th, 2019 at 12:00PM. The new CFG marks a significant improvement to the previous version, which was last reviewed and published in 2007. It takes a broader approach to healthy eating by acknowledging important factors such as:
Eating behaviours (e.g. eating in an environment with fewer distractions).
Food skills and literacy (e.g. measuring ingredients).
Cultural traditions and food practices (e.g. hunting and gathering for Indigenous populations).
The food environment (e.g. ordering healthier options when eating out).
The determinants of health (factors that affect health e.g. having enough money to buy food); all of which greatly impact nutritional well-being.
The new food guide is built upon current and credible nutrition evidence, and was developed based on findings from an extensive systematic review of the literature on the relationship between food and health.
Instead of focusing on individual serving sizes and portions, it provides an easier and customizable "healthy plate", with half the plate consisting of fruits and vegetables, a quarter of the plate for whole grains, and the remaining quarter for protein foods.
There is a spotlight on using more plant-based proteins and consuming less saturated fat and replacing that with healthier unsaturated fats (mainly from plant-based foods).
The guide also emphasizes water as the drink of choice, and encourages less intake of sugary drinks, such as 100% juice and chocolate milk, while limiting alcohol consumption.
The guide highlights the importance of culture and tradition and how a healthy diet can be achieved in different ways.
Cooking and enjoying food with others is also promoted as it allows for sharing of food skills and builds upon our confidence and ability to learn about food and how to prepare it.
The new food guide acknowledges the barriers to healthy eating and that additional initiatives and policy changes are needed to make food more available and accessible to everyone.
It calls for shared responsibility and collaboration between stakeholders at all levels and sectors of the food system in order to promote positive change.
Dr. Janet DeMille, Medical Officer of Health of the Thunder Bay District Health Unit commends the new food guide for its more comprehensive and well-rounded approach to healthy eating – "We know that healthy eating is important for chronic disease prevention and overall health. The Thunder Bay District Health Unit has been determined to improve food security, which is how healthy food can be obtained fairly and adequately by everyone in our community. It's encouraging to see that the food guide acknowledges this important issue, as it provides further support that our work is on target."
Following the elimination of artificial trans-fats, the new Canada's Food Guide marks the second initiative to be completed through Health Canada's Healthy Eating Strategy, and the Thunder Bay District Heath Unit looks forward to the release of the remaining components, namely:
The proposed Front-of-package Labelling on processed and packaged foods that are high in saturated fat, sugar, and sodium.
Bill S-228 (Child Health Protection Act) an act to amend the Food and Drugs Act to prohibit food and beverage marketing directed at children.
For more information: Access the new Canada's Food Guide  or The Healthy Eating Strategy 
-30-
For more information or to request an interview: Health Unit Media: news@tbdhu.com.
Health Topics
Food Safety
Health Equity
Healthy Eating