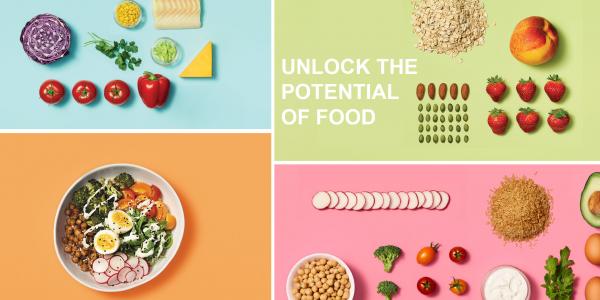 March is Nutrition Month across Canada. This year's theme is "Unlock the Potential of Food." Registered Dietitians are regulated health professionals who are passionate about food and the many ways it can contribute to good health. We want to encourage people to think about food and the potential it can have for them.
To help the public unlock the potential of food, local Registered Dietitians will be offering grocery store tours at several locations across the city during March. Participants will receive practical healthy eating tips while exploring the aisles looking for convenient, nutritious and budget-friendly foods. There will also be a booth set up with recipes, information and an opportunity to speak with a dietitian.
During the month of March, a colouring contest will also be running, where local dietitians are encouraging people to Show Us Your Plate! The colouring contest aims to highlight meals based on the updated Canada's Food Guide which people like to prepare or consume with their family or friends. 
-30-
For more information: Health Unit Media: news@tbdhu.com.