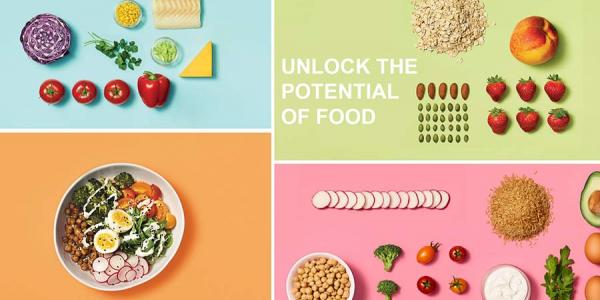 As you may have already heard: March is Nutrition Month! This is the time of year registered dietitians come together all across Canada to celebrate and promote healthy eating as a way to enhance lives and promote health.
This year, dietitians across Canada, including right here in Thunder Bay, are helping Canadians "Unlock the Potential of Food" to fuel, discover, prevent, heal and bring us together.
Speaking of food's potential, let's talk a little more about how food has the potential to bring us together.
One of the ways I have experienced food being able to bring people together is with my family. Being able to share meals with my family pretty much every day while growing up gave us the opportunity to stay connected, fill each other in on the events of our days and feel supported, knowing we had people around us that we could count on – even if it was just listening to someone ramble on about what happened during school recess. Even when our schedules were hectic – my siblings and I heading off in different directions to make sports practices and games, my dad working shift work or my mom having to travel for work – family meals were made a priority in my household, and that's something I've come to truly value. As a child, I don't think I recognized the potential of food to bring people together, but as an adult, I now recognize the impact both socially and nutritionally. If eating together with others is new to you, start small. Even if you start with just once or twice a week, it all counts.
While food and the types of foods we consume are so important for providing our bodies with the nutrients they need to survive and thrive, food also has the potential to do so much more. Local dietitians want to help you realize the potential of food through a few activities happening right here in Thunder Bay in March:
A recipe contest for kids will be launched on March 1st where children have the opportunity to submit a simple, home cooked family recipe for a chance to win a gift basket and be featured in an online cookbook! The contest runs until March 25th, so be sure to spread the word and encourage kids you know to get involved in the kitchen and submit their recipe! 
You can also find local dietitians spreading the word about Nutrition Month at various booths throughout the city during March Break (12-16th). We'll be providing information, recipes and an opportunity to chat with a dietitian about any burning food-related questions you may have! Oh, and there will be another opportunity to enter a draw to win a gift basket!