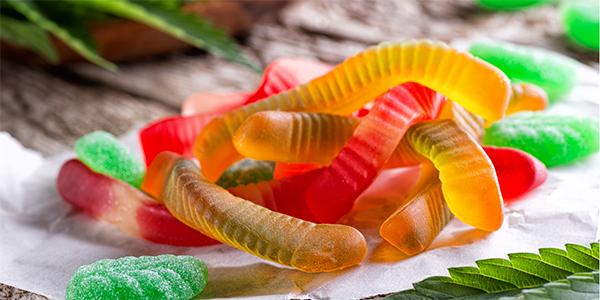 October 17, 2019 marks another big occasion in the Federal regulations to legalize cannabis. The extended class of cannabis products; edibles, extracts and topicals will be allowed to be sold, purchased and used. The class that particularly catches my attention are edible cannabis because, well, I'm a Dietitian.
Cannabis in any form comes with inherent risks, which have been identified and highlighted in various resources (I'll link them at the end of this blog). But my interest in today's blog is seeking to understand how the introduction of edible cannabis may influence our broader food system and environment. Here are three main areas that I think deserve some consideration and thoughtful discussion that I would love to have with you in the comments section below. 
1. Marketing to children and youth
This topic has been long discussed even before the consideration of cannabis legalization was on the table. Research has shown that Canadian children are regularly exposed to marketing of foods and beverages high in saturated fat, sugars and salt (also known as ultra-processed foods). Billions of dollars are spent annually to market these foods and beverages to children as they have the ability to influence family spending and represent future consumers.
A recent Bill (S-228), an act to prohibit food and beverage marketing directed to children, did not pass its final vote in the Senate and was effectively dropped from consideration :(. The problem now is that with the legalization of edible cannabis, there is the risk of increased exposure to children and youth. While the Cannabis Act strictly states that edible cannabis cannot be marketed or be appealing to children or youth, how is this going to be enforced? I anticipate edible cannabis won't be allowed to be sold in the form of say, candy in the shape of animals with a rainbow of bright colors. However, a plainly packaged brownie or a cookie with cannabis as an ingredient can be sold 'to and for adults', but might still be just as appealing to children and youth. This consideration gets even more difficult when edible cannabis is made at home.
2. We still don't know everything about edible cannabis
A very recent research release states chocolate seems to interfere with the testing of THC (psycho-active cannabinoid) concentrations from cannabis. The hypothesized explanation is that the fat in chocolate binds to the THC, effectively hiding it from the test. For example, a chocolate brownie that states it has 10 milligrams of THC could have a far higher concentration than is tested. This could lead to unintended over-consumption, intoxication and hospitalization. Scary stuff.
As with all food products, there is also the desire to improve the product, whether by extending its shelf life or improving its aroma, taste or texture. These involve physically and chemically altering the edible cannabis. How this might change how the edible cannabis affects our body and its safety is still anybody's guess. Once edible cannabis is legalized, you'll undoubtedly see more and more products on shelves being sold. But what you are actually buying and consuming might be a gamble.
3. Food farmers are converting to growing cannabis instead
There have been various reports of Canadian farms that have since converted their farms to grow cannabis instead of food. One of the main reasons is because it provides higher margins. Looking at this from a simple and broader perspective, we now have fewer Canadian farms growing whole fresh produce and instead growing cannabis, which will then be used to produce edible cannabis in the form of ultra-processed foods and beverages. It is, of course, more complex than this example, but it does suggest that this will change the local Canadian food landscape.
With the cannabis market and industry growing, I think it's likely we will see a change in our food system and our environment. However, these changes are dependent on many factors that can be very complex. Whether the outcomes are positive or negative remains to be seen.
What are your thoughts? Share in the comments and on Facebook - I'm curious to see what you think of the concerns I've raised and what other concerns you might have as well.
Here are a few resources worth checking out:
Canadian Centre for Substance Use and Addiction (CCSA)
The Centre for Addictions and Mental Health (CAMH)