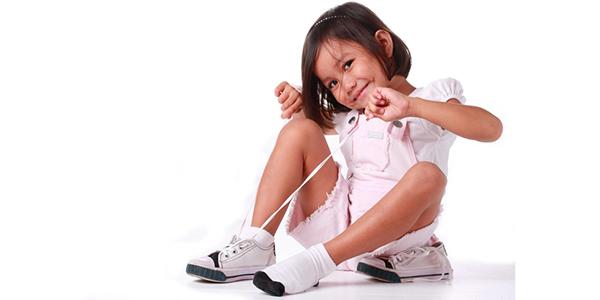 "Life doesn't get easier or more forgiving, we get stronger and more resilient" - Steve Maraboli
Perhaps you've heard of "resiliency." Resiliency is having the ability to cope with challenges and the capacity to bounce back and rise above negative feelings or bad experiences. As an adult, resiliency is what allows us to get through life and look after ourselves and others in the face of the hardships we all experience.
Some aspects of resiliency come naturally but some require skill-building. As a caregiver, how do we instill this capacity to "rise above" in our children when life just isn't going their way? Is it best to just go and remove the obstacles in our child's way? Or perhaps "smooth over" and address what they view as the problem? Or, better yet, just help to make sure they never fail? Nope. It sure isn't. Instead, a beneficial strategy for parents and caregivers is to foster self-efficacy. In other words, help your kids develop their own ability to succeed in specific situations or accomplish tasks.
This is no easy feat, I know. Trust me. So how can we help our kids see their own potential for succeeding? One place to start is by providing developmentally-appropriate situations that can be mastered so kids learn skills and develop confidence in their abilities. For example, the simple acts of getting dressed on their own or tying their own shoes (Pro Tip – here's a great vid on how to teach your kids how to tie their shoes! It works wonders!). As they mature, the situations or tasks may get more challenging where there could be natural consequences that come along with life. For example, if your child is unkind to another kid, it might result in the other kid no longer wanting to play to or hang out with them. Or, if they don't study for a test, the result may be a poor grade. Natural consequences can be a great teacher!
Recognize that failure is an important part of personal growth as well. If children experience only easy successes, they come to expect quick results and are easily discouraged by failure. If a child does fail at a task, help them to problem solve through it. Acknowledge that sometimes things just don't go our way and ask them, "Next time what will you do differently?" or "Can you think of another way to go about it?" This type of reflection helps kids to consider what kind of effort they put into the task, friendship or experience, what they learned and how to move forward.
In terms of developing resiliency, we're just scratching the surface here. If you are interested in learning more about developing resiliency in your children, join us on Thursday, October 26th for an evening (6:30-8:30) with Dr. Wayne Hammond, president and executive director of Resiliency Initiatives in Calgary, Alberta. Dr. Hammond will be speaking on "A Strength-Based Approach to Parenting – Developing the Key Character Traits to Thriving Successfully." It promises to be an excellent workshop and you'll be sure to walk away with new tools in your parenting toolbox to help prepare your child(ren) for a world that doesn't guarantee smooth sailing! Oh, and there's no cost or registration for this event so mark it in your calendars and we'll see you there!
Reference: Masten, A. & Gewirtz, A. (2006). Resilience in development: The importance of early childhood. In Encyclopedia on early childhood development. Montreal: Centre of Excellence for Early Childhood Development.