Type your city and click "Submit" to find the current UV index:
Don't let a sunburn ruin your vacation! 
Sunburns can happen in minutes during a trip to sunny destinations where the UV index is Extreme (11+). More information can be found in our downloadable wallet card or by reading below.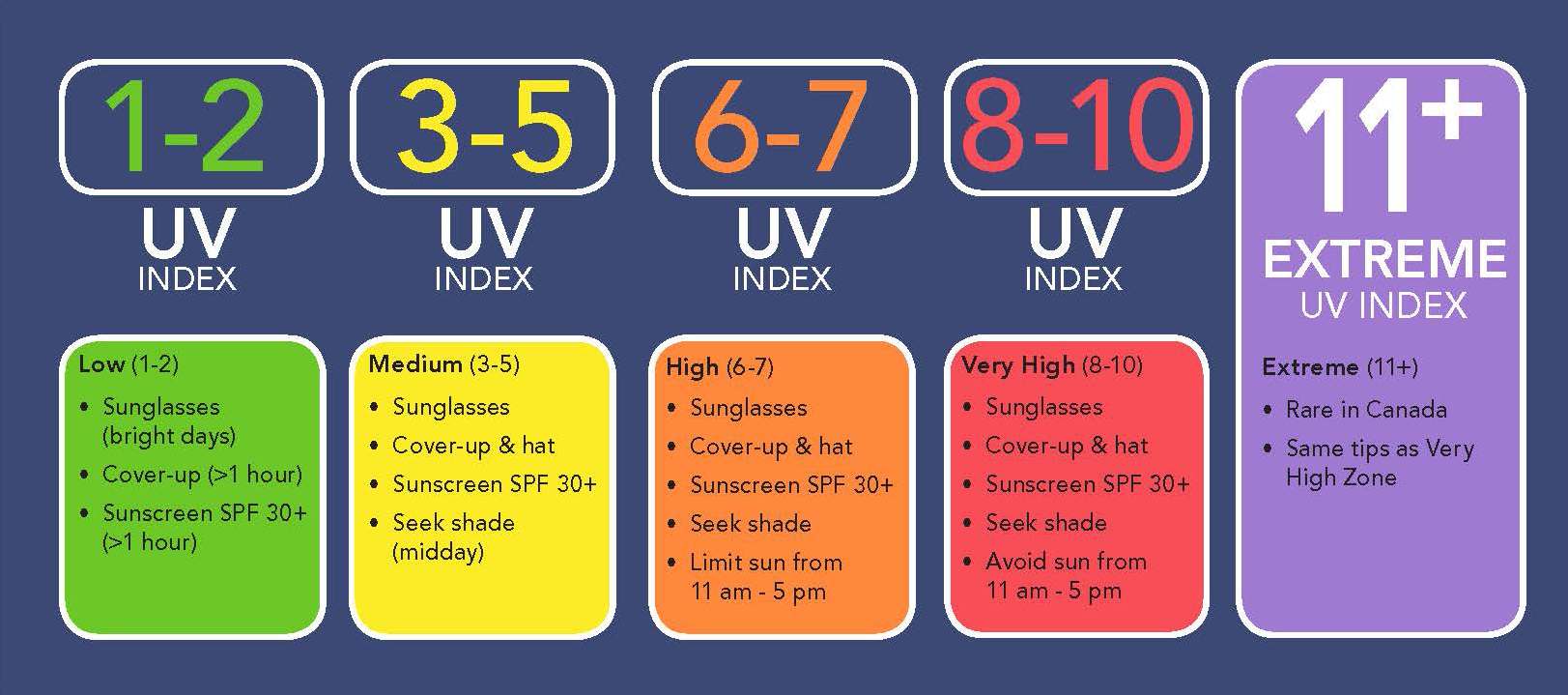 Unlike Canada, many tropical destinations can have a UV Index reading of 11+ (Extreme):
The sun's rays are much stronger in the tropics and skin damage can happen fast
Sunlight reflects off of sand, water, snow, ice and pavement and can double the strength of UV rays
Clouds still permit between 50% to 80% of UV rays to reach your skin
How to Protect Yourself
Drink plenty of water to stay hydrated
Take frequent breaks from the sun
Reapply sunscreen often
Plan excursions for early or later in the day
Remember: Pre-tanning or getting a base tan does not protect you from sunburns or toughen up your skin.
Vitamin D and Sun Exposure
In 2016, the National Steering Committee for Consensus on Content for Sun Safety Messages (28 participant organizations) released the following information related to Vitamin D and Sun Exposure:
"Intentional Ultraviolet radiation exposure to meet vitamin D requirements is not recommended."
"Use sources of vitamin D from dietary sources including fortified foods and vitamin D supplements"
Resources
Check out our Extreme UV Index campaign resources: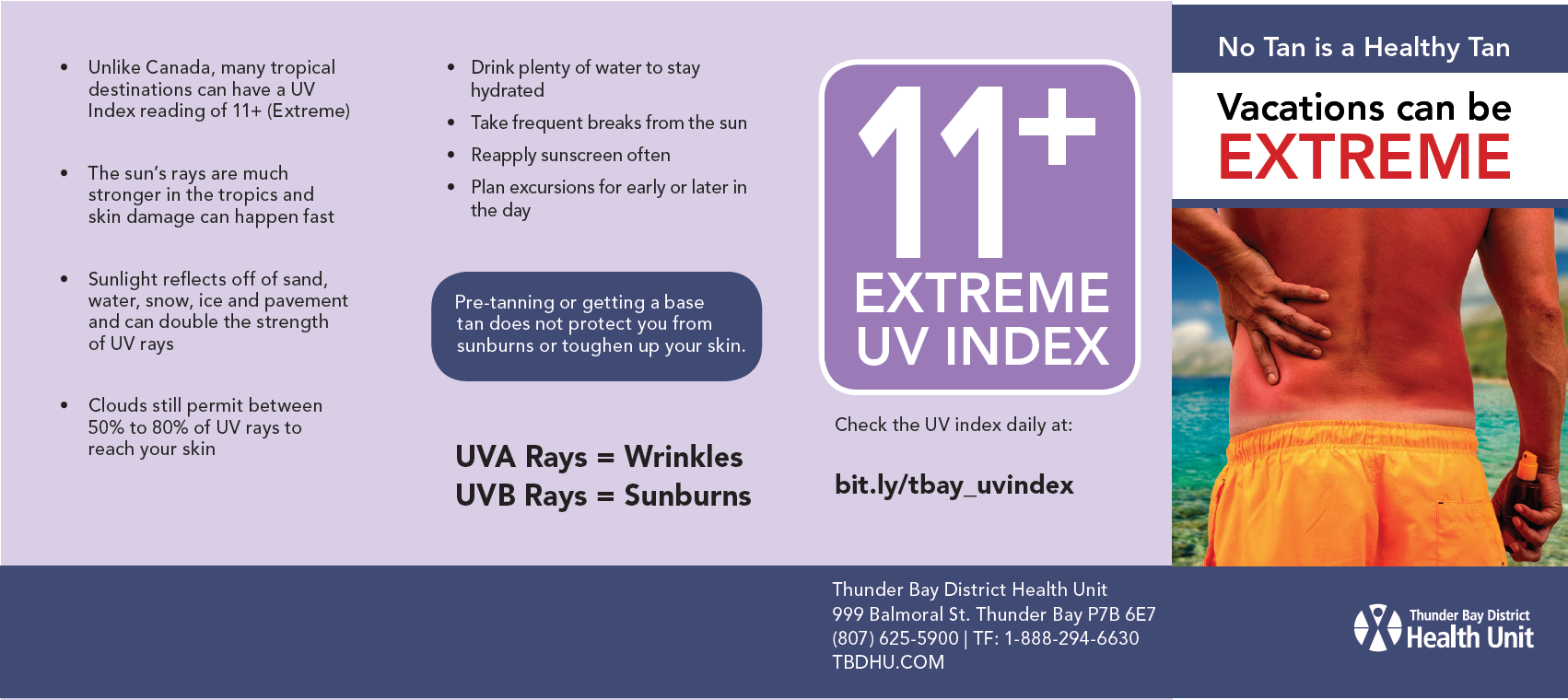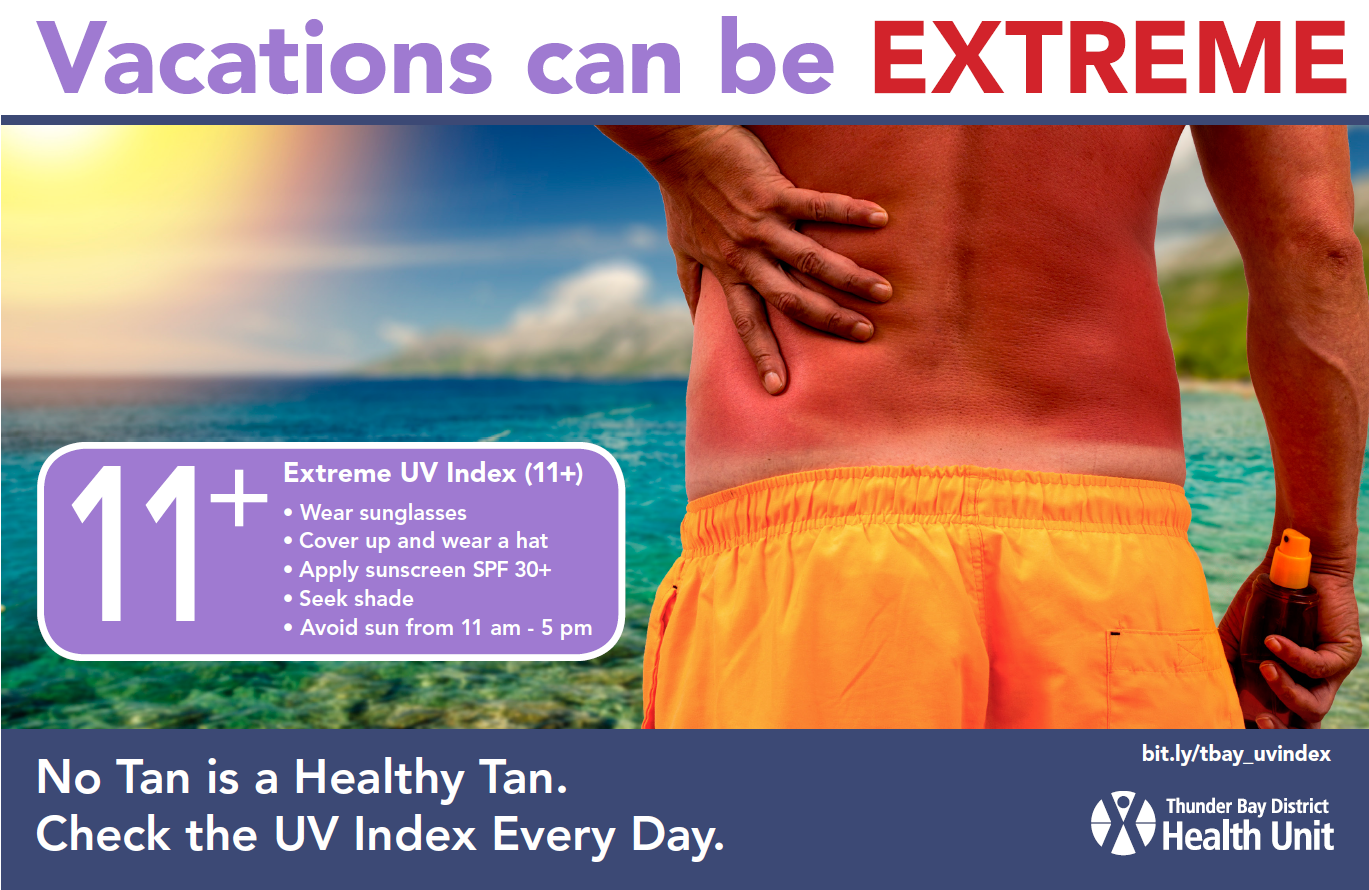 For Further Information
Call the Family Health program: (807) 625-5900
or Toll-free 1-888-294-6630