Purpose of this Advisory
October 12, 2022 - We have been advised by Norwest CHC (via the Lifeguard App) that multiple people have overdosed on Royal Blue Dope (fentanyl), reportedly a very strong substance.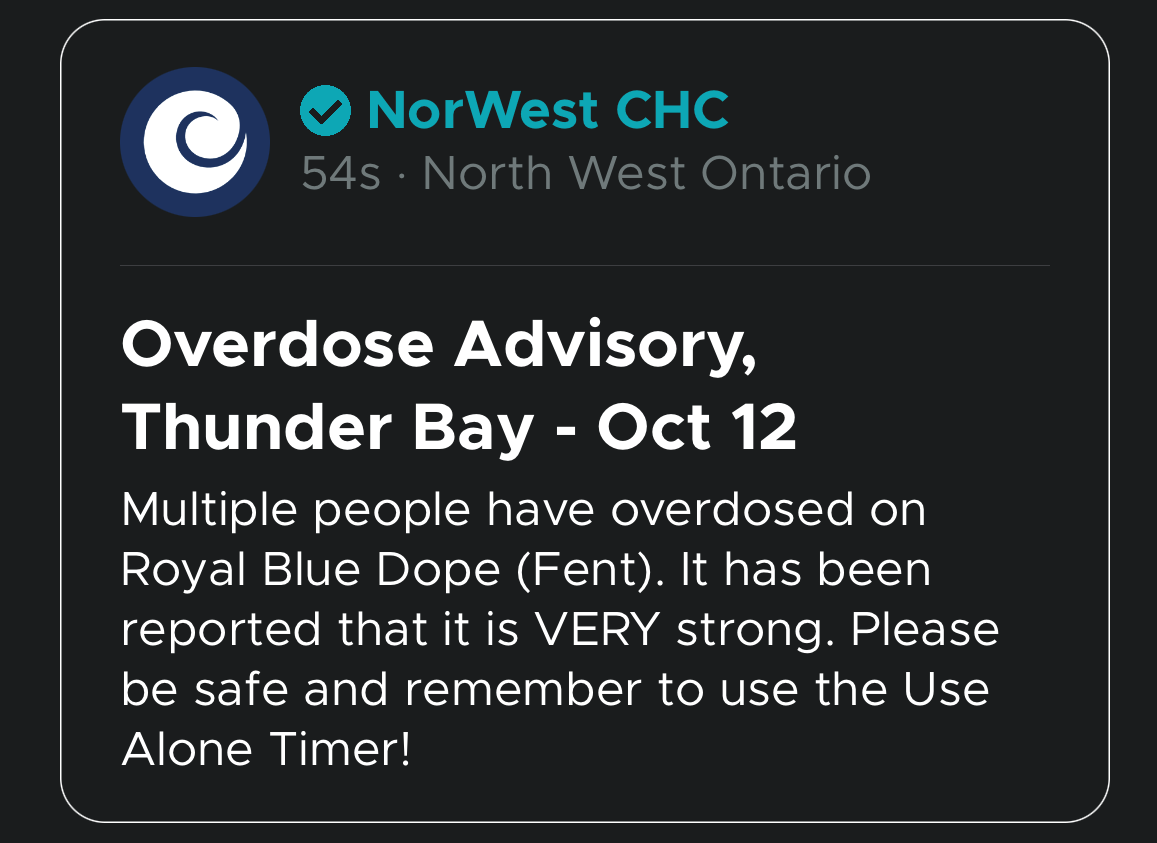 Harm Reduction
If you use drugs, start with a smaller amount (start low, go slow).
Don't use drugs alone; use with someone you trust, visit Path 525 @ NorWest CHC or download the Lifeguard Digital Health App.
Pick up a FREE naloxone kit from Superior Points or a pharmacy.
Call 911 if your high feels unusual, or if you suspect someone is overdosing. The Good Samaritan Drug Overdose Act provides legal protection from drug-related charges for carrying drugs for personal use and other simple possession offences.
Sign up for e-mail opioid alerts from the Thunder Bay District Health Unit.
If you are experiencing a crisis: Crisis Response @ 807-346-8282 or NAN HOPE @ 1-844-626-4673.
Health Topics
Social Determinants of Health
Alcohol & Other Drugs