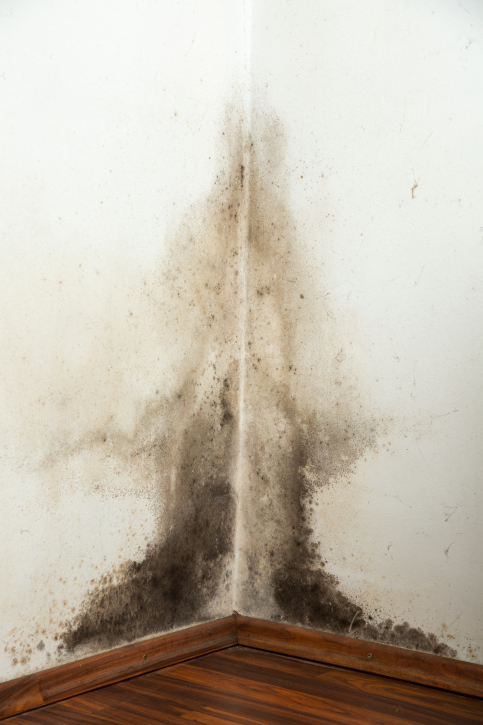 Mould is a health hazard. It is a type of fungus – or more accurately, a group of different kinds of fungi – that can grow in damp areas in public places and in your home. The Thunder Bay District Health Unit's role is to:
Inspect public areas as necessary and help owners fix any mould issues
Provide homeowners with information about mould including awareness of health problems, prevention and cleanup
Work with landlords to fix any mould issues to protect their tenants
Mould and You
What is Mould?
Mould is a potentially dangerous fungus that grows in damp areas. Mould can cause serious health problems when inhaled. These include increased asthma attacks; allergic reactions; eye/nose/throat irritation; runny nose and sinus congestion; and frequent cold symptoms. Some people are more affected than others including the elderly; pregnant women; infants and young children; people with allergies, chronic respiratory illness and/or chemical sensitivities; and those with weakened immune systems.
Mould is common in damp areas of homes such as in basements and bathrooms. There are several different kinds of mould and some types are more dangerous than other types. However, all mould should be considered dangerous to your health.
Preventing Mould in Your Home
The best way to avoid problems with mould is to prevent it from growing in the first place. Here are a few tips for avoiding mould growth in your home:
Reduce humidity – dripping pipes; water seeping into your home through the floor, walls or roof; and leaky appliances (for example your fridge or washing machine) can all lead to mould. Fix problems and clean up water as necessary.
Ventilate areas of high humidity – bathrooms naturally have high humidity due mostly to showers and baths. Ensure you have a high-power bathroom fan that is properly vented to the outside. Run it long enough after taking a shower or bath to remove as much moisture as possible.
Create better air flow – Open windows on warm, dry days or use fans as necessary. Optimum moisture levels in your house are 50% humidity in the summer and 30% in the winter.
Dry your basement – run a dehumidifier in the summer as necessary and/or open windows on warm days. Inspect regularly for leaks or wet areas that may be a sign of water entering the basement.
Learn more on the Government of Canada's Reduce Humidity, Moisture and Mould web page
Preventing Mould After a Flood
Get rid of material that cannot be cleaned and properly dried (drywall, insulation, books, etc.)
Eliminate moisture and thoroughly dry wet areas by using wet vacs, fans and dehumidifiers
Turn on exhaust fans, especially when bathing, showering, cooking and doing laundry
Open screen windows and doors to increase ventilation/air flow when using fans
Getting Rid of Mould
Mould comes in three classifications: small, moderate, and extensive. Most homeowners are comfortable dealing with smaller mould problems but a professional service may be required for any level of mould in your home, especially if you are more affected by mould.
For more information about cleaning up mould, please read our Mould Prevention and Clean Up FAQs as well as After the Flood - A Homeowner's Checklist.
Mould in Public Places and Rental Units
The TBDHU investigates complaints in buildings open to the public including retail stores and workplaces. Public health inspectors can also assist tenants address mould issues. However, this is usually done after the tenant has contacted the landlord about the problem. If the mould issue is not fixed in a reasonable amount of time or it is not fixed properly, tenants may contact a public health inspector at the contact information below.
For Further Information
Call a Public Health Inspector at (807) 625-5900
or toll-free 1-888-294-6630