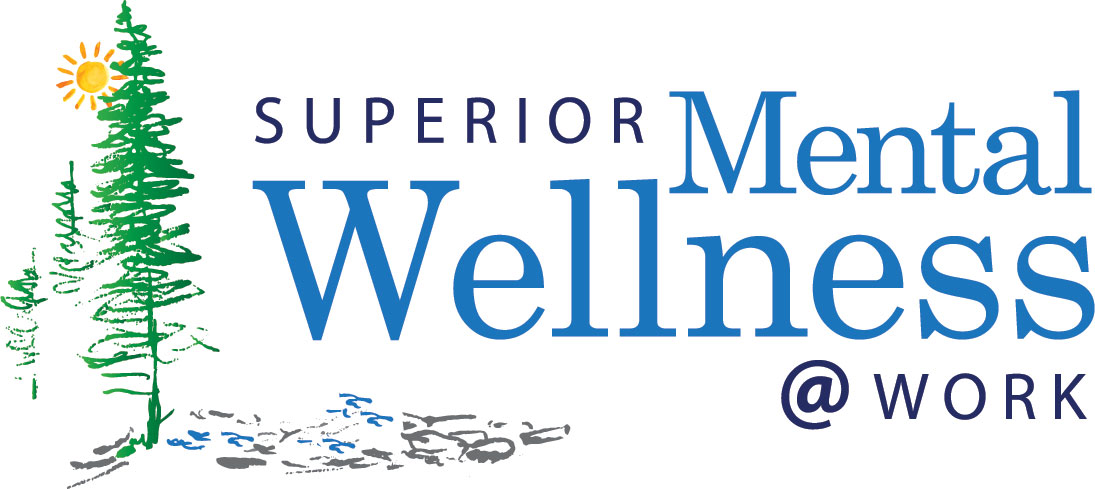 What It's About
The Superior Mental Wellness @ Work project aims to create workplace environments that reduce psychological hazards and maintain positive mental health for employees in Thunder Bay and the District.
Click on the buttons below for workplace mental health resources:
Mental health crisis? Options for getting help:
Call 911
Go to the nearest emergency room.
Call Crisis Response:

Thunder Bay: 807-346-8282
District of Thunder Bay: 1-888-269-3100
Get Real Photovoice Project
Upcoming Events
Partners
The project is a collaborative effort of the Superior Mental Wellness @ Work Advisory Group, made up of community partners who together aim to improve mental wellness for workers in Thunder Bay and the District. Membership is open to those that have a role in promoting workplace mental wellness. For more information, contact chairperson, Susan Armstrong at susan.armstrong@tbdhu.com or (807) 625-5911. Current members include:
Canadian Mental Health Association
Children's Aid Society for the District of Thunder Bay
City of Thunder Bay
Creighton Youth Services
DST Engineering Group
Lakehead University
Nokiiwin Tribal Council
North Superior Workforce Planning Board
TBT Engineering
Thunder Bay Counselling Centre
Thunder Bay District Health Unit
Salute Consulting
St. Joseph's Care Group
Unifor Union 229
Workplace Safety and Prevention Services
The project is financially supported by the Ontario Ministry of Labour.
For Further Information
Call the Healthy Living Program at (807) 625-5900
or toll-free at 1-888-294-6630