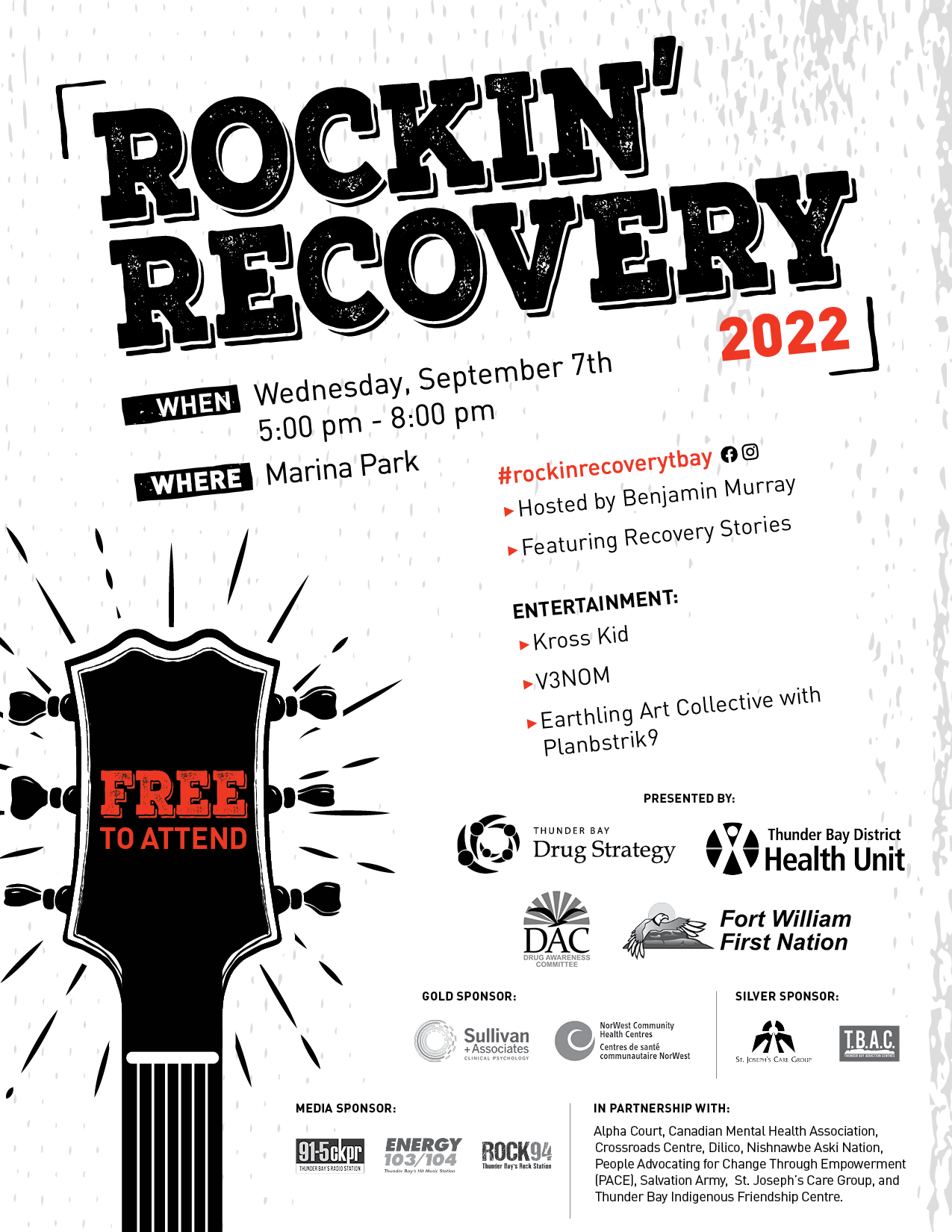 Imagine a community that promotes a safe and supportive environment to talk about addictions and recovery.
Recovery saves lives and builds communities. During the month of September, communities across Canada celebrate the hope and reality of recovery from addiction and shine a light on the many pathways to increased wellness.
About Recovery Day
Thunder Bay's annual Recovery Day is organized by a coalition of community organizations and led by the Drug Awareness Committee and the Thunder Bay Drug Strategy. Our goal is to build awareness, challenge stigma surrounding addiction and celebrate the role that recovery plays in every community member's life. Check out last year's recorded 2021 event.
Recovery Day 2022 – Rockin' Recovery
This year we will reconnect, in person, on September 7th from 5-8 PM at Marina Park! The 2022 event will feature recovery stories, local entertainment, family-friendly activities, vendors, and community engagement opportunities. Connect with us on Facebook to stay up to date on what's happening!
#RecoveryAlly - Thank you to our 2022 Sponsors!
Volunteer
Let us know if you are interested in volunteering at the event on September 7th by emailing our volunteer coordinator: Amber.Scavarelli@tbh.net
Looking for support?
We encourage you to visit our Mental Health Supports page for information on services in Thunder Bay and the district.
For Further Information
Call the Injury Prevention & Substance Misuse Program: (807) 625-5900
or toll-free 1-888-294-6630