Access to nourishing foods (also known as "food security") is important for our health. However, there are many things that can make being able to get food difficult, including:
Location (some foods such as fresh fruits and vegetables aren't always available, especially in rural locations).
Inadequate income.
Lack of mobility/transportation (a person's ability to get to stores).
Poor mental and physical health.
Lack of cooking skills.
Seasonal shortages (some foods may be available at certain times of the year but not others).
The Thunder Bay District Health Unit helps improve access to food through by providing information about local and affordable foods, partnering with organizations in the district who support community food security and providing input on district policies.
Access to Food and You
Thunder Bay Food Charter
The TBDHU, the City of Thunder Bay, and other organizations in the district would like to help make food – especially fresh, healthy foods – easier to get to for residents. The Thunder Bay Food Charter (PDF) is a set of principles that help guide decisions, policies and partnerships for food security in our community.
Building community economic development
Ensuring social justice
Fostering population health
Celebrating culture and teamwork
Preserving environmental integrity
The Charter was developed by the Food Action Network in 2008 with community input and has been adopted by Thunder Bay City Council and the Thunder Bay District Social Services Board.
Thunder Bay and Area Food Strategy
The Thunder Bay and Area Food Strategy was created to help reach the goals and principles of the Thunder Bay Food Charter. The Food Strategy brings together leaders from different areas including educators, anti-poverty advocates, farmers, students, business owners, planners, elected officials and others. The Thunder Bay and Area Food Strategy is committed to creating a healthy, equitable, and sustainable food system that contributes to the economic, ecological, health and social well-being of the City of Thunder Bay and area.
Find out more at the Thunder Bay and Area Food Strategy website.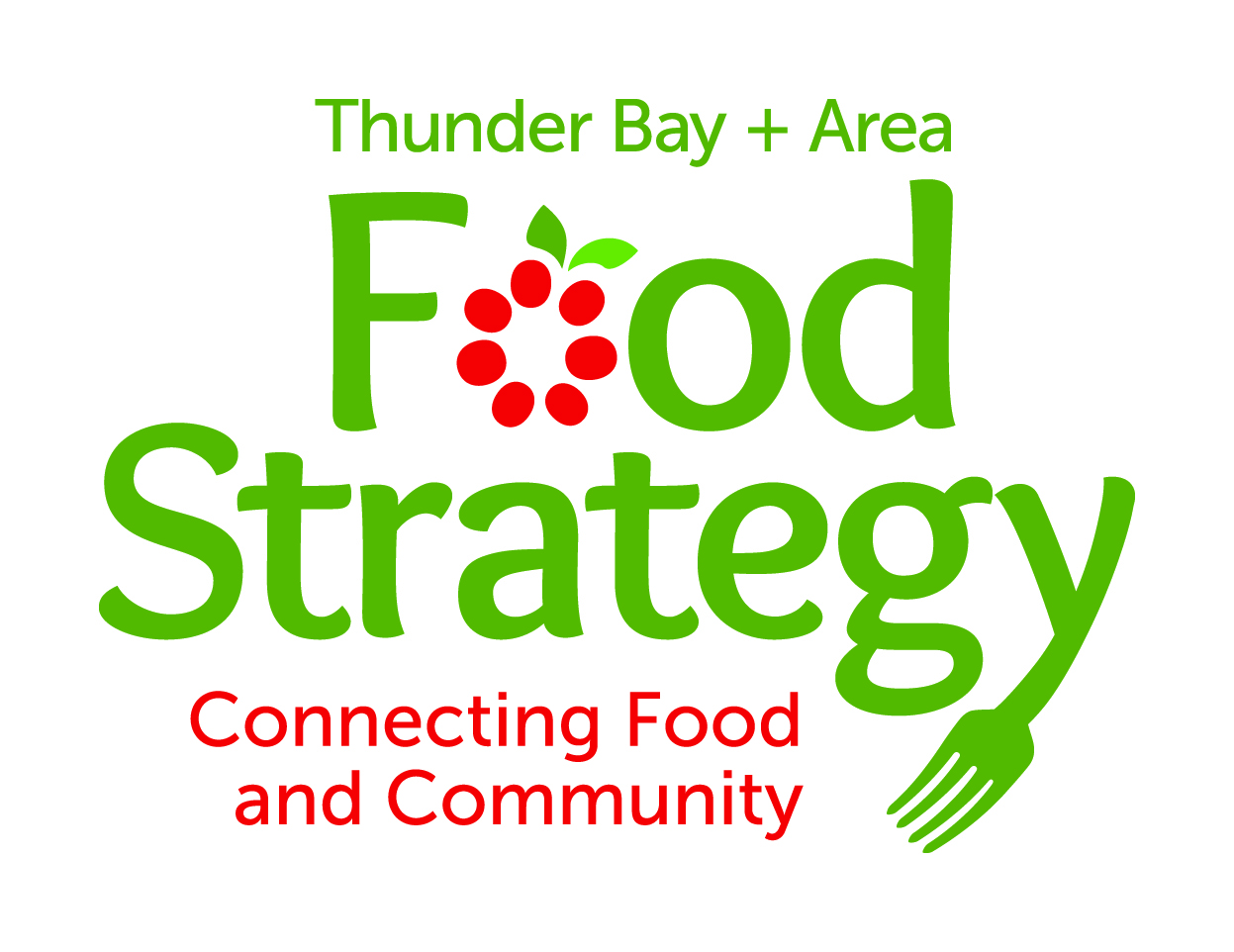 Emergency Food Access
There are several food banks in Thunder Bay and the surrounding areas that provide non-perishable food items and seasonal food hampers to those who need them. As well, nutritious meals are provided by several agencies on a daily basis. The Regional Food Distribution Association is one of the organizations that helps to meet local and regional food needs.
For a complete listing of food programs in Thunder Bay, please visit Where to Get Food in Thunder Bay or view the Thunder Bay Community Food Program Map.
Eating Locally
In the District of Thunder Bay, we rely on food shipped from far away places. In some cases this is necessary. But in many cases, we have the choice to buy locally produced foods as we are able. Not only does this help our own economy, but local foods tend to be fresher and tastier too.
Check out Thunder Bay In Season for up-to-date information about local producers.
Good Food Box
The Good Food Box is a non-profit program for families and individuals who want to purchase high-quality, fresh fruits and vegetables at a lower price than shopping at grocery stores. Boxes are ordered and paid for by the first Thursday of each month. On the second-last Thursday of each month, the food is packed and distributed. This means food is accessible at a time when some have less money available for buying food.
Cooking with the Good Food Box
The Cooking with the Good Food Box Manual (PDF) is designed for community agencies and volunteers who are helping people in the community build food skills by preparing and eating meals together. The ultimate goal of the manual is to help adults become more confident in the kitchen so they can cook healthy, affordable meals at home for their families and/or themselves. Check it out for great seasonal menu ideas to try at home.
Gleaning
Gleaning is a traditional practice of gathering crops that would otherwise be left in the fields after harvesting. The Food Action Network Gleaning Project (PDF) seeks to bring farmers and consumers customers together; assist people living on lower incomes to obtain fresh fruits and vegetables; promote locally grown produce; provide training in food preparation and food safety; and provide nutrition education and physical activity. Get involved by calling 625-5956.
For Further Information
Call the Nutrition Program: (807) 625-5900
or toll-free 1-888-294-6630