Babies' Day Out offers a comfortable, fun and inviting atmosphere for parents and their babies up to 12 months of age. At Babies' Day Out parents have the opportunity to meet guest speakers, Health Unit staff and early childhood educators. We have informal discussions on helpful topics such as infant care, parenting and growth and development that are relevant in the first year with baby. Also, we plan circle time, songs and stories to stimulate baby and parents can meet other families and socialize. So come on and join us!
Latest Information
Babies' Day Out is currently operating with pre-registered cohorts on Monday and Thursday afternoons. All participants must have a free KEyON account to preregister. Please visit www.ctctbay.org or call 624-2378 to create a KEyON account or to pre-register for Babies' Day Out.
Please note: the November/December Babies' Day Out program is currently full for both Monday and Thursday programs.
Announcements regarding the next available Babies' Day Out and other programming can be found on the Communities Together for Children – EarlyON Child and Family Center Facebook page
Please visit the EarlyON calendar for more information on times, topics and locations. See you there!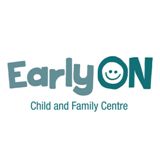 These programs are a co-operative effort between the Thunder Bay District Health Unit and Best Start Hubs.