Babies' Day Out offers a comfortable, fun and inviting atmosphere for parents and their babies up to 12 months of age. At Babies' Day Out parents have the opportunity to meet guest speakers, Health Unit staff and early childhood educators. We have informal discussions on helpful topics such as infant care, parenting and growth and development that are relevant in the first year with baby. Also, we plan circle time, songs and stories to stimulate baby and parents can meet other families and socialize. So come on and join us!
Spring Schedule
Wednesday mornings at the Algonquin EarlyON Child and Family Centre located in Algonquin Avenue School (Note: during the summer, the location changes to the Children & Family Centre located in Confederation College)

Thursday afternoons at the Sherbrooke EarlyON Child and Family Centre located in Sherbrooke School

A public health nurse will also visit the rural drop-in programs (McKenzie, Lappe and Murillo) once a month. 
Please visit the EarlyON calendar for more information on times, topics and locations. See you there!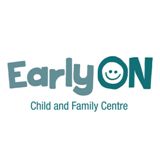 These programs are a co-operative effort between the Thunder Bay District Health Unit and Best Start Hubs.