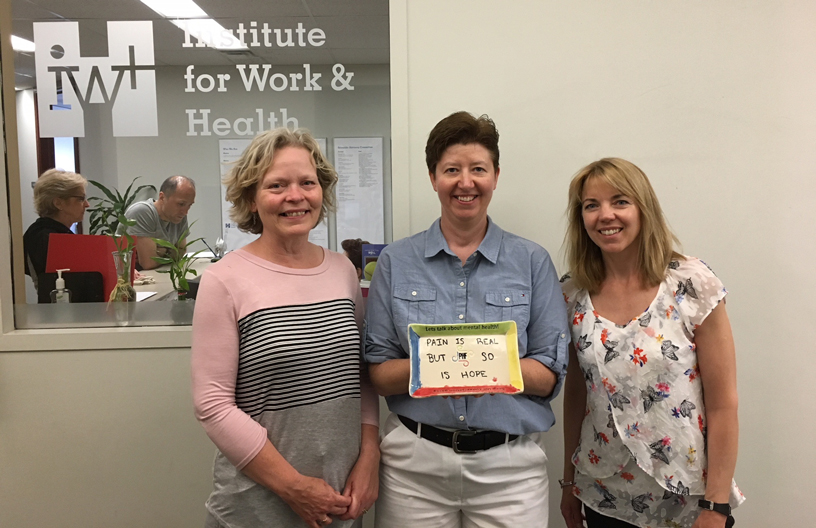 Promoting and supporting mental health and well-being in our community is one of 4 key pillars that came out of the TBDHU's 2017-2020 Strategic Plan. This pillar was addressed head on in 2018 with the culmination of the Superior Mental Wellness@Work project, a two year initiative funded by the Ministry of Labour that saw special attention given to helping promote mental wellness in the workplace.
The project was a collaborative effort of the Superior Mental Wellness@Work advisory committee, involving Thunder Bay District Health Unit and 13 community partners from various private and public sector organizations. Working together, the aim of the initiative was to develop workplace environments in which psychological hazards are reduced and positive employee mental health is maintained in Thunder Bay and throughout the District.
The grant enabled the project to offer a specialized training program three times, several workshops (such as Mental Health First Aid), and eleven speaker events in the city and throughout the region. A photovoice campaign called Get Real was also developed to inspire positive conversations about mental health in the workplace. It included a mobile art exhibit which was set up at over 20 locations throughout 2018 and continues to circulate through local worksites. In addition, the grant also funded further research to gain a deeper understanding of how worksite leaders can be supported to promote and protect employee mental health.
Evaluation of the project, conducted in partnership with Lakehead University, revealed that worksite leaders involved in the program reported better recognition of mental health issues; more familiarity with the National Standard for Psychological Health and Safety in the Workplace and action plan development; and greater knowledge of the impact of mental health in the workplace.
Allane Danchuk, Director of Business and Finance at Thunder Bay Counselling and advisory group member says, "At Thunder Bay Counseling, we recognize that workplaces can be contributors to people's mental health. The Superior Mental Wellness @ Work project has had a broad reach into the community and has brought needed knowledge and resources to many workplaces. It really represents a high-quality, evidence-based, community collaborative initiative that has been shown to have a positive impact on the communities we serve."
Moving forward, the advisory group continues to seek opportunities in promoting employee mental wellness. Two online web portals at superiormentalwellnessatwork.com function as repositories of resources for both employees and employers toward promoting and protecting mental health in the workplace. The portals also provide information on the various mental health services available in our region.