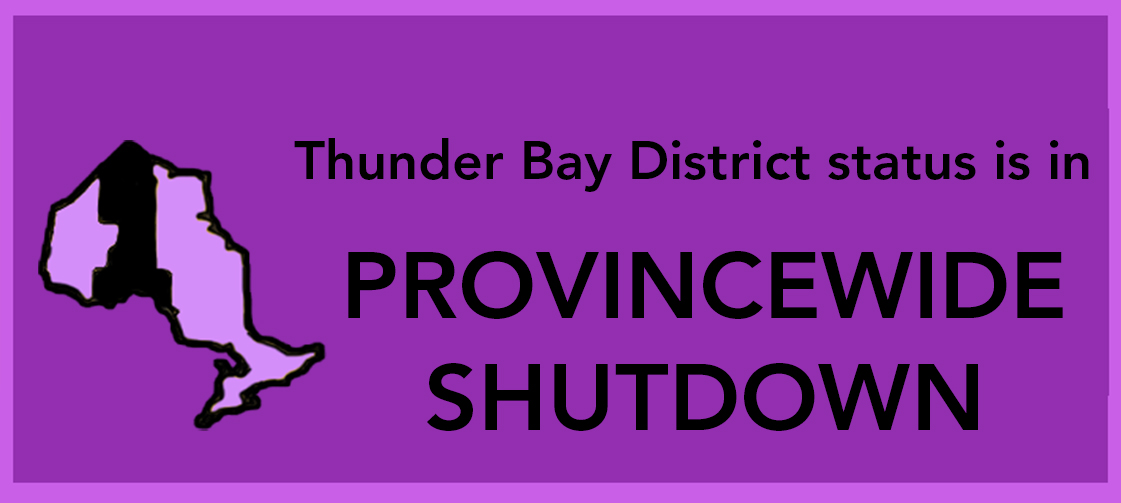 The Ontario Government has declared a second provincial emergency under the Emergency Management and Civil Protection Act (EMPCA).
Quick Facts
The Provincial State of Emergency, which includes the provincewide shutdown and stay-at-home orders, will be in effect until at least February, 11, 2021.
Schools in Northern Public Health Units will continue to remain open, with some additional health and safety measures.
This is in direct response to the escalating case counts, increased hospitalization and ICU occupancy across the province. COVID-19 morbidity (illness) and mortality (death) are at the highest levels since the start of the pandemic. Urgent action was required to significantly reduce the number of contacts people are having, in order to:

Prevent extensive illness and death.
Protect our health care system.
Resume/maintain in-person learning in schools. 

The colour-coded COVID-19 Prevention Framework is currently on hold for the duration of the shutdown.
A summary is available on the COVID-19 Regional Public Health Measures and Restrictions page. 
More Detailed Information
The enhanced public health and workplace safety measures are in effect for all of Ontario and are anticipated to be in place until at least Thursday, February 11, 2021. The stay-at-home order, and other new and existing public health restrictions, are aimed at limiting people's mobility and reducing the number of daily contacts with those outside an immediate household.
For Further Details